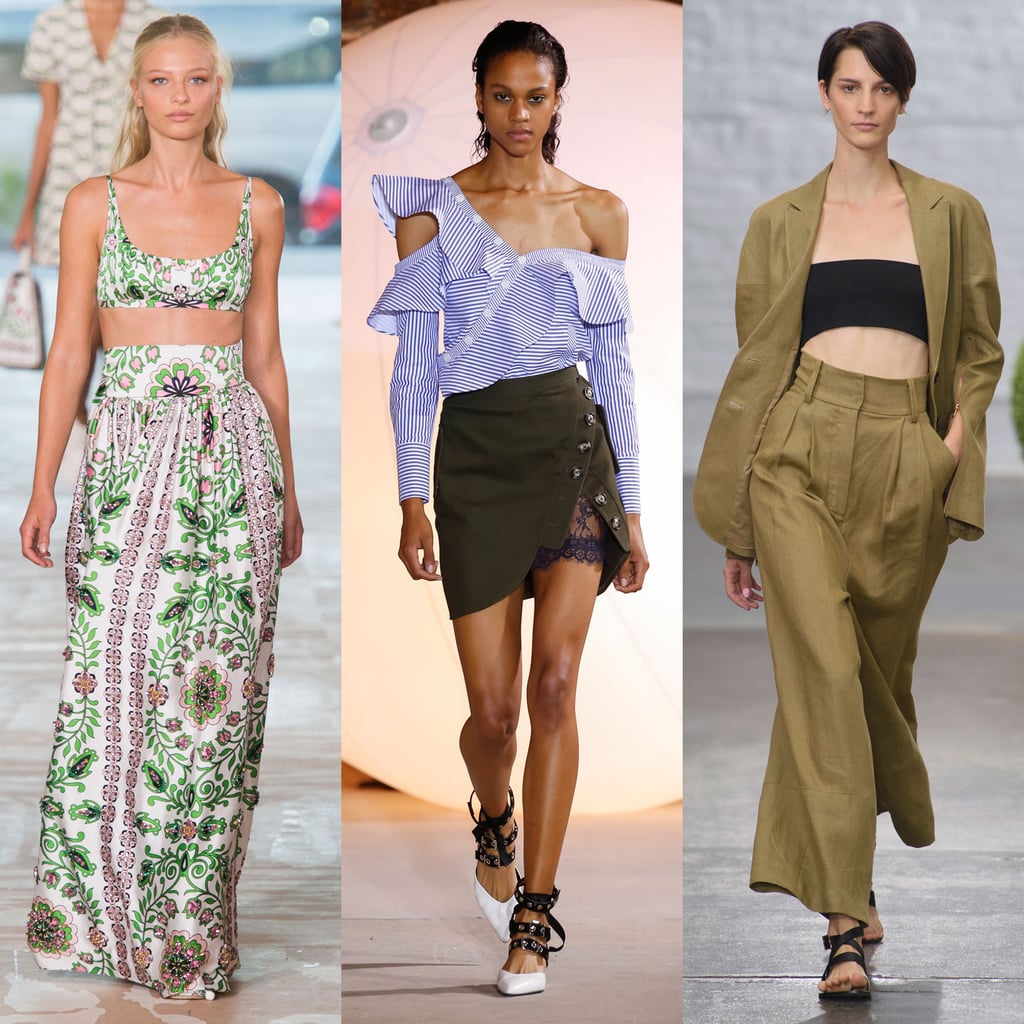 Many fashion industries, brands and houses have already revealed their latest collections, fancy looks and new designing approaches. It's the high time for you to discover the trendy stripes, bra tops and cute shades of blue for 2017. Instead of the last-minute offers our favorite brands have "decided" to inspire us before landing in stores. You can pick your dreamed piece six months before it is represented in stores. This year is going to be the year of creative experiments and unique styles.
Super Stripes
Stylish stripes have been on the rage for a long time and today they are taken to the next level. 2017 will be the year for super stripes in bright, eye-catching and playful shades. While all shades of rainbow are in thing or stripes you can always opt for the colors that go well with the rest of your accessories. You can find stripes on various materials and lengths of outfits. They are basically placed on long and pencil dresses, resort outfits and skirts. Check out the most recent examples of this trend and find your ultimate inspiration for the upcoming spring and summer.
Bra Tops
For women with more confidence there are cool bra tops to pick for 2017. There are endless ideas to consider to look more fabulous this spring and summer. The most popular and attractive bra tops are the lingerie-like pieces inspired by crop-top styles. They are beautified with flower prints, boho effects and silky elements. One can create awesome looks by pairing bra tops with long evening skirts, cozy jeans, stylish suits and the like. The best pieces of bra tops for 2017 belong to Tory Burch, Oscar de la Renta and Alexander Wang. You have plenty of time to decide which brand offers the most suitable and interesting designs for bra tops.
Shades of Blue
One of the cutest and easiest colors to wear has also become one of the most requested and popular in the fashion world. It's the ravishing blue with its stunning shades. If you often wear this color or it's the dominant hue in your wardrobe, then keep in mind that from the lightest sea inspired pastel blue to the brightest tone, blues are the hits everyone can sing. Luckily, it's a lovely color to match with most skin tones, hair colors, makeup ideas and accessories. Try to make your look ethereal, celestial and cooler for the hot seasons. Below you see lavishing looks with fancy blue colors. Let your wardrobe be filled with bluish tones and hues.
Thus, these are the main fashion trends that you'll see in 2017. Change up your look with modern styles and find out the most flattering designs matching your interests, individual way of thinking, body shape and complexion. Always remember that not every trend is the right thing for you to try. It's important to consult with a stylist to make sure you have done the best choice.